Share Article
Best Cycling Routes in the U.S. This Autumn (City Edition)
As we enter the Autumn months in the Northern Hemisphere, our world begins to take on a new look. Bright green leaves erupt in splashes of orange, yellow, and red. Hot summer heat gives way to cool and crisp winds. Days full of light give way to ever-increasing darkness just in time for Halloween and All Saints' Day. The mood is right for getting outdoors and making the most of the season before we slip into the holidays across Europe and the United States. 
And there's no better way to make the most of Fall than by e-biking. Faster than walking and closer to nature than driving a car, e-bikes represent the perfect Fall transportation. You'll be able to take in great views of the changing leaves, breathe easily in the perfect temperatures, and use layers to ensure you are always comfortable. With so many activities and cycling routes to choose from, there's sure to be a ride suited just to you. If you're commuting to work on your ebike, these precautions will apply to you as well. 
Let's highlight some of the best e-biking precautions and recommended cycling routes for Autumn: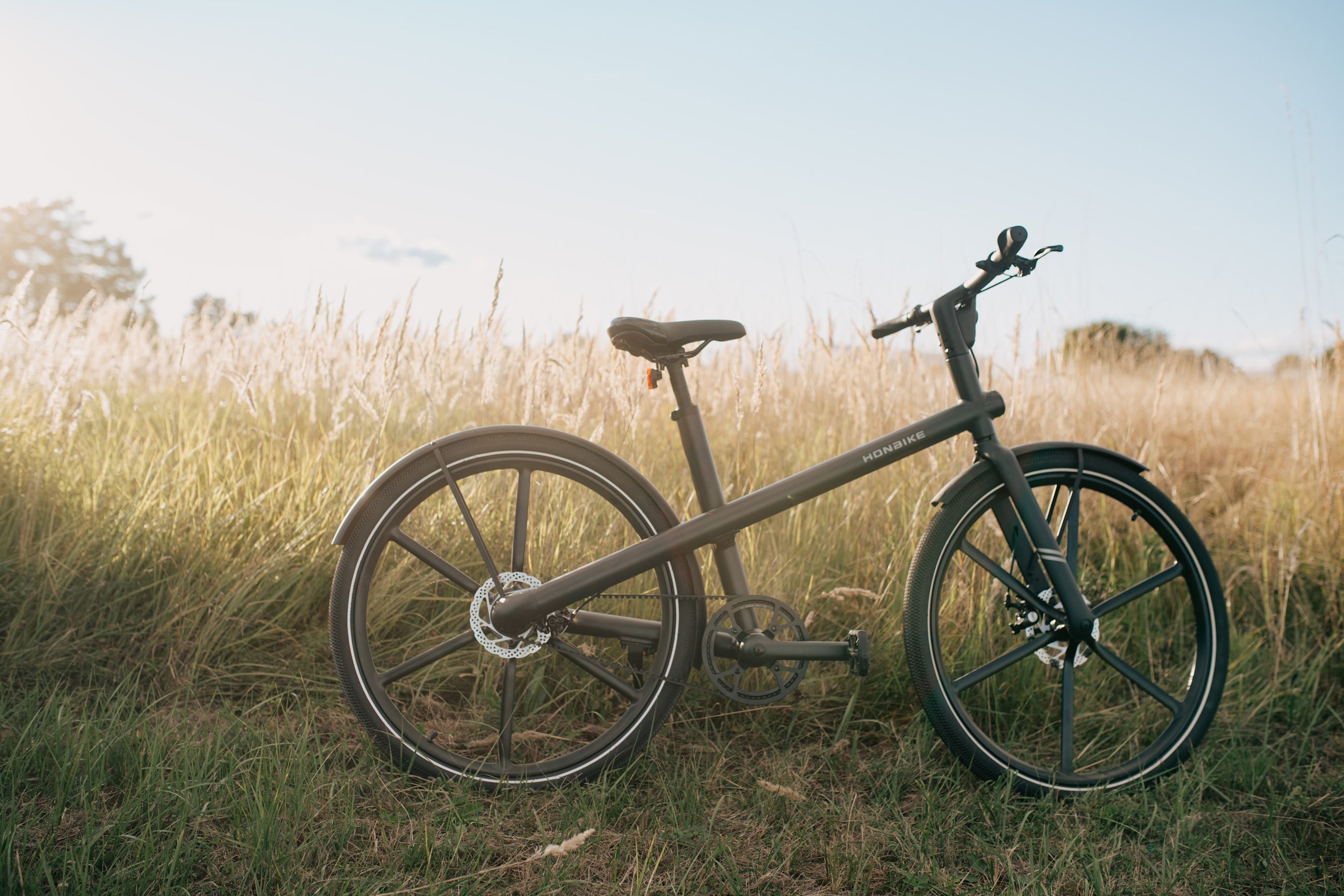 Autumn Cycling Precautions
Before we jump to the best cities for e-biking in the Fall, let's cover some of the basics for your safety and preparedness in this unique season. With the weather changing and becoming a bit unpredictable, as it always does during this time of year, it's best to dress in lightweight and waterproof layers. As the temperatures rise throughout the day, you can remove layers to stay cool and avoid overheating. And if the weather takes a turn for the worse, you'll be protected with a waterproof outer layer. 
Additionally, you'll want extra light with you because the sun rises later and sets earlier in the day. Ensure your e-bike is equipped with both front and rear lights. Commuter e-bikes like the Honbike U4 come pre-equipped with just such lights in the form of high-intensity LEDs. Add a bright color for your helmet, jacket, or bag, and you'll maximize your chance of being seen by drivers and pedestrians.
Take extra care to obey all electric bike laws and regulations. Parents, college students, and commuters are all back on the road after their summer breaks, so there may be more traffic and, therefore, more risks. 
E-biking Routes in Madison, Wisconsin
Madison, Wisconsin is considered the unofficial "bike capital of the Midwest" due to its many miles of beautiful trails. In the capital city of Madison, there are definitely some great sights to see while biking, such as the UW-Madison Arboretum, where you can see a variety of plants, trees, and wildlife. The area is a research center for the University of Wisconsin-Madison and is free to visit. Prairies, gardens, and nearby forest edges will be blazing bright with the changing colors of the leaves this time of year. 
Interested in seeing the Madison skyline instead? Then the Lake Monona Bike Loop is for you. Views of the water, options for dining, and pristine fall neighborhoods mark this 13-mile loop. The small hills won't be a problem if you've got pedal-assist and uphill-assist technology, as found on all Honbike models. 
E-biking Routes in Portland, Oregon
Portland, Oregon is weird in all the best ways, and that's just how the locals like it. With plenty of sights to see in downtown Portland, an electric bike is the best way to visit all of them. Oregon considers e-bikes regular bicycles according to the Oregon Vehicle Code, so they can be used anywhere a traditional bike can be used. However, no e-bikes are allowed on sidewalks, so be sure to look for bike lanes or alternative routes, or you may need to walk your bike for a moment. All other standard e-bike laws and regulations should be understood and followed.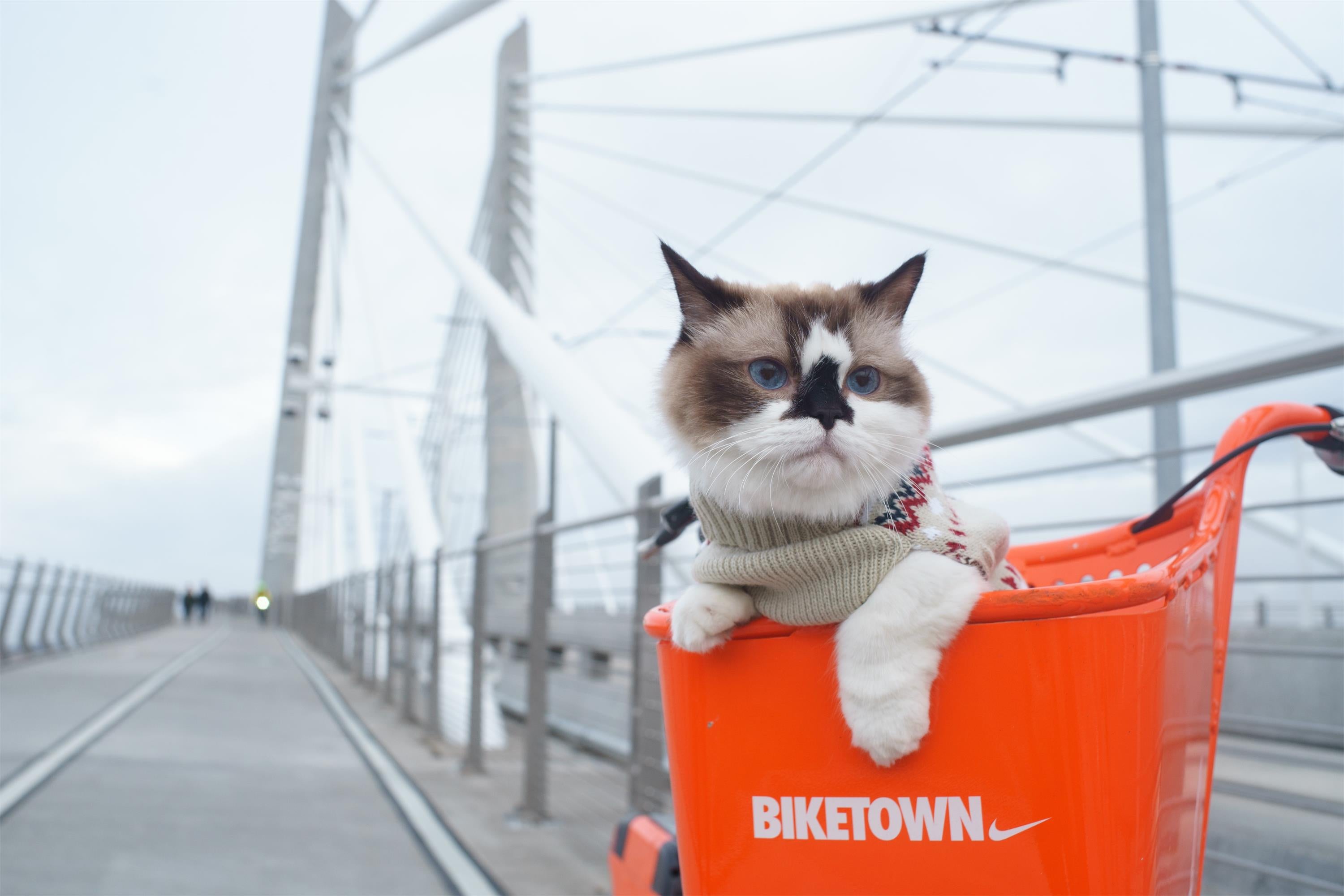 With great views of the many waterways, old shipping lanes, and rolling hills covered in old trees, Portland is perfect in the Fall as the cool air comes in off the water. Our favorite route for experiencing quintessential Portland is the Willamette River Loop. In the heart of Portland, this loop can be as short as a few miles or as many as 36 miles, depending on your time and energy. Starting in Willamette Park and heading south is the preferred starting point, as you will pass train tracks, parks and ride along the river to take in the view.  
E-biking Routes in Boulder, Colorado
Another very bike-friendly city is Boulder, Colorado. Plenty of happy e-bike riders call Boulder their home for good reason. There are plenty of options from city to mountain and everything in between. When the cold weather hits, riders can still check out the plains at Rock Creek Trail – an easy 12-mile trail that follows Rock Creek from the Coalton Trailhead, where there is plenty of parking and covered picnic tables. With striking views of the mountains in the distance and plenty of trees to see the leaves changing, this is a nice area to practice your e-biking legally.
Another great route in Boulder, Colorado is the US-36 Bikeway. E-bikes are allowed along the entire length of the trail as it does run parallel with some busy roads such as the Boulder Turnpike. As your reward for riding this trail in the Fall, you'll end at a scenic overlook of Boulder Valley with a public restroom. It's hard to describe the beauty without being there yourself. It can be noisy due to the cars, so early morning is best when it is quiet, and you can catch a crisp sunrise in the autumn air. 
Autumn riding is truly some of the best due to the unique views and unexpected weather. The sun can shine when you least expect it, and wildlife is often active preparing for winter and migrating south. As one of the busiest seasons, Autumn can be gone before you know it, so be sure to plan a trip to one of these U.S. city e-bike routes or look for one in your very own neighborhood to stay fit and healthy all Fall. 
---
Related Product
Translation missing: zh-CN.products.general.from_text_html
---
Share Article