Share Article
Striking Routes to Ride your E-bike Along San Diego, California
There is no better way to enjoy your summer than to ride around the pacific coast of California - San Diego. Warm climates and striking beach sights characterize San Diego. You also get to view other exciting places such as the historical museum and art houses. San Diego is a tourist center for both US residents and foreigners. It has several features, projecting it as a world-class attraction.
Another exciting aspect of San Diego is the high popularity of e-bike riders. Cyclists are commonly found here due to the several views available for exploration. If you want to enjoy your ride, you need an e-bike of high performance. The Honbike models, HF01 and U4, have a drive system with high durability. However, they are most suitable for flat routes, which help to increase your e-bike longevity. Also, a low area will require a low maintenance level from the rider. The popular paths in San Diego that are ideal for all ages are further discussed in this article.
The Mission Bay Bike Route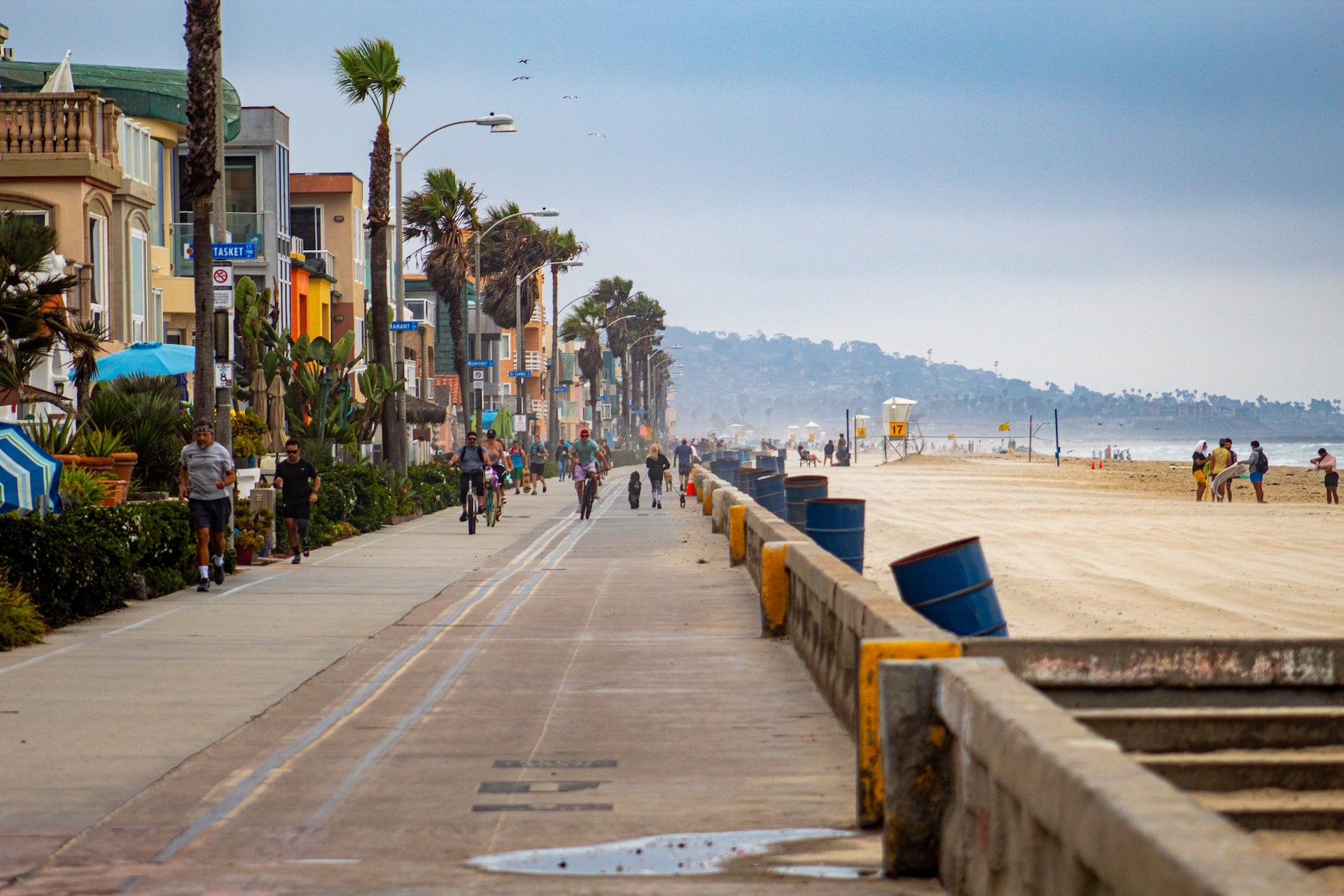 The mission bay is categorized by sandy beaches with an equal volume of land and water. Hence, riders would not need to worry about not riding on enough land. You can split the journey as you cover some distance by boat and the rest with a bicycle. In this case, you will need a foldable e-bike. Our HF01 have frames that you can easily bend. Hence, having a foldable e-bike makes the journey more accessible and allows you to enjoy the beach view. You may also consider removing the batteries before riding on the boat.
If you ride to mission bay, you will find two wildlife reserves and public parks. You may also consider getting a binocular to view other cyclists' activities. If you ride along Fiesta Island, you will ride about 12 miles from the San Diego river. Meanwhile, the bike path is trailed from 850 W. Mission Bat Dr., San Diego, CA 92109.
The direction to the mission bay quite varies from where you are coming from. Riders entering through the east will enter the 5 FWY. The west travelers will go through Mission Blvd; south travelers will ride through the Sea World Drive. Lastly, Grand Avenue paved the way for north travelers. If you are a lover of seafood, you can get them at the mission bay side. Another area open to wildlife experience is the Kendall-Frost Mission Bay and the San Diego River estuary.
Bayshore Bikeway on Coronado
If you plan to spend some quality and fun time in San Diego, you may consider visiting this iconic place. If you ride on an e-bike alone, you will cover 13 miles circuit along San Diego bay. From the San Diego bay, enter Coronado Ferry, landing through the Flagship's Coronado Ferry.
You can go back to downtown San Diego through Chula Vista and Imperial Beach. Interestingly, you can stop at the historic Hotel del Coronado. This hotel has been in existence since 1888. It has also hosted several top officials and celebrities. However, you may need to be careful while passing through the US Navy base. This is why following the necessary riding regulations is essential to avoid legal charges.
You can enjoy other attractions while cycling along this route. There is also a piece of land known as the Silver Strand. It has the Pacific Ocean and a beach, where you can enjoy the weather with your swimsuit. Riders can also enjoy other fascinating views, such as the Sweetwater Marsh, the San Diego skyline, and the South Bay.
The weather in this region is friendly, and you can organize a community ride with your street buddies. It would help if you were prepared to ride on a flat, lengthy road. While riding around August, you may also pass through the Coronado Bay Bridge. It also has a brewing company, where you can stop for a drink after having a long ride. The officials here do not mandate helmets for adults, but you can wear one for safety reasons. Hence, every rider under the age of 18 is required to wear a helmet.
SR56 Bike Trail Route
This route is ideal for people who want to ride on a quiet journey - no disturbance, but just you and your friends or family. The path leads to Poway, and you will enjoy a great view or scenery alongside. The total kilometer is about 82, which is a reasonable number. Fortunately, the latest Honbike product is designed with added range capacity. Honbike U4 can cover up to 52miles range, so you have nothing to worry about. More so, the e-bike can cover this range at a single charge. If you are unfamiliar with this route and unsure if you will get a charging area, the U4 is a significant consideration.
You can start your ride from Mission Bay, to the Torrey Pines, through the coast north region. Once you reach Highway 15, you will come to a stop that will end the bike trail. However, you can reach Pomerado Rd through Ted Williams Parkway. Once you get to Pomerado Rd, you may be unfamiliar with the road trail here. The road is quite busy so you may switch to your map here. However, do not stop until you reach Gilman Dr. From here, you can locate another bike path, the Rose Canyon bike path. Once you reach Garnet St., you can find your way back to Mission Bay.
La Jolla Coastal Route
San Diego is a fantastic place for summer vacation, especially with the historical arts and sumptuous meals for diverse taste buds. The Mission Bay arena may seem like the only bike route, but here is another excellent route for flat riders desiring an incredible experience. There is a dairy-free and vegan-based meal plan at Bobboi Gelato. Hence, there are various foods and views to explore along the La Jolla Coastal route. The world's best gelato is located along this route, with stunning scenic views.
La Jolla is located in the Southern region of California, with several relaxation opportunities. The trail starts north of the Cave Store, through Torrey Pines Road. You can begin your ride at Law Street Beach, but note a parking space at the end of Mission Blvd. It is also general knowledge that riders are warned from riding on Garnett. Bearing this in mind will save you a lot of trouble as you follow the ride instructions. However, other places are marked as highlighted views on the La Jolla Coastal route. Some of these places include; Windansea beach, La Jolla Hermosa Blvd botanical garden, Lorax Tree, and Sun Gold Point.
You can easily walk through the La Jolla route within 15 minutes. However, it is advised to use a transportation means, due to the dirt road. The road may seem short, but it is one of the safest routes you could pass through in San Diego. Meanwhile, local riders are more aware of this route than many foreign tourists. However, it is ideal for cyclists who want to avoid a long and tiring ride. Due to its dirty paths, a chainless electric bike is highly recommended. It requires a lot of maintenance if you ride through this path with a chain e-bike. The e-bike will also be more challenging to clean, affecting its longevity.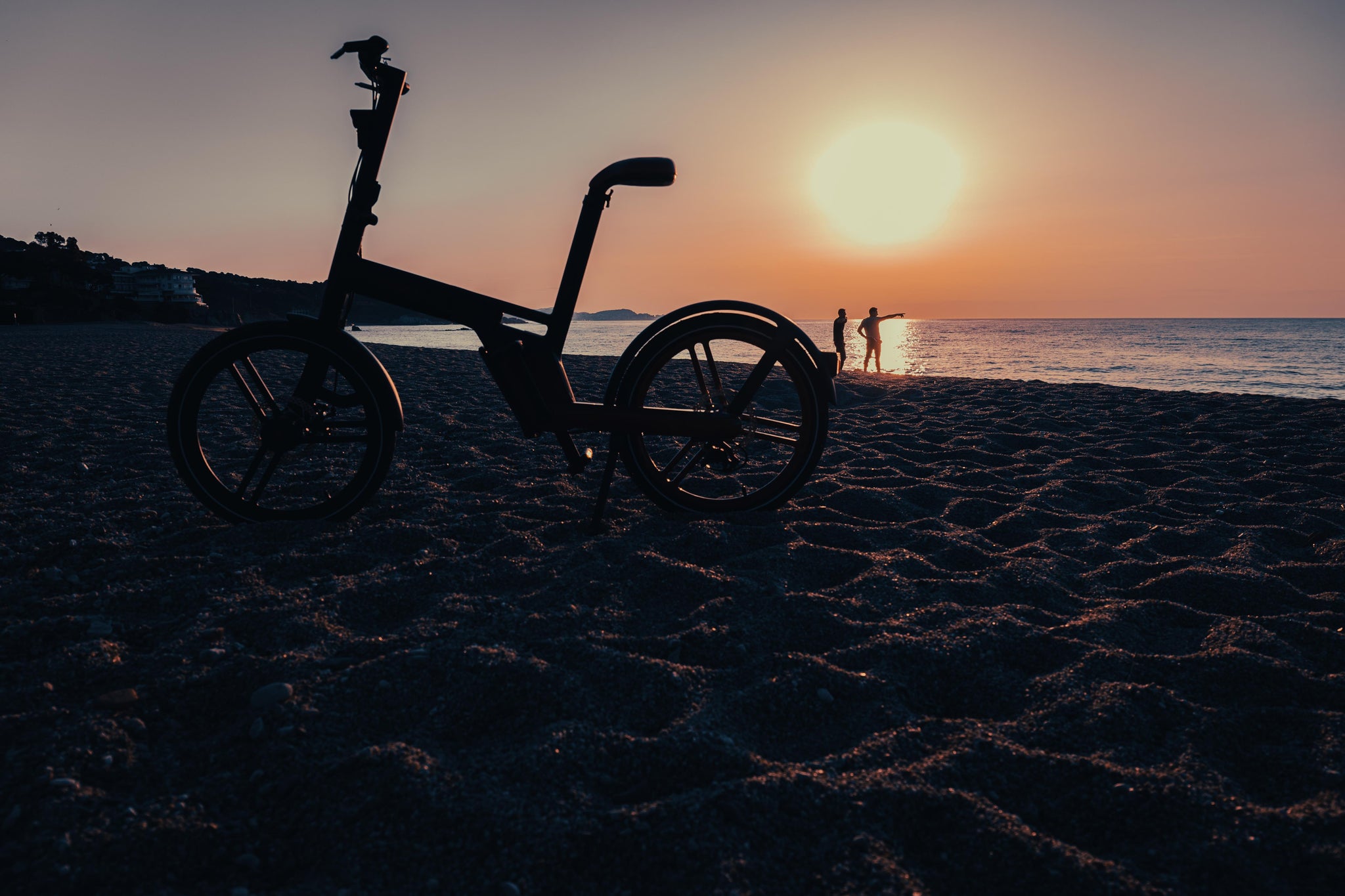 San Diego Bike Ride Safety Tips
Although some of the required safety tips have been mentioned above, you must also consider other measures. If you want to enjoy your coastal views:
Make sure the e-bike is in good condition.
Confirm that neither the chains nor brake are broken.
Make sure to stay alert for coming bikes or pedestrians. Although these roads are mainly for e-bike lanes, you may see few pedestrians around.
Make sure you maintain eye contact and communicate your turnings with other cyclists.
Switch on the light set if you are riding at sunset or into the night.
You need to take the essential safety accessories with you on the journey. This is why using an e-bike with a rack is expedient, so you can quickly put other items in there. Meanwhile, the U4 Honbike has a bottle holder that helps you to pack your hydrating content. Whether you are cycling with friends or families, ensure to stay safe and have fun while enjoying the routes in San Diego.
Conclusion
The e-bike paths or road trails mentioned above are safe and usually recommended for kids. Hence, they are perfect for riding with your family and buddy's relatives. You also have many options to explore, from the several available bike lanes. However, you need to confirm if the bike lanes are peculiar to a particular age group. Also, remember that these routes enforce parking regulations, so you must abide by them. You may also check your e-bike standard to see if it meets the state rules. However, US riders should worry less about riding Honbike models. The models are designed to meet European and United States standards.
---
Related Product
Translation missing: zh-CN.products.general.from_text_html
---
Share Article