Share Article
Gift Ideas for This Mother's Day | Best & Unique Choice
Mothers are the greatest characters in the world, so every Mother's Day, no matter who you're thinking of, it's only right to give this superwoman a heartfelt gift. If you're looking for the best and most unique Mother's Day gifts, this article might give you some inspiration.
Classic Gifts for Moms
As the most amazing character in the world, moms may claim she doesn't want a gift for Mother's Day to prevent you from spending extra cash. However, who says you must break the bank before spoiling your mom? Even though the gifts below are classic, you can easily get them at affordable prices in any store nearby.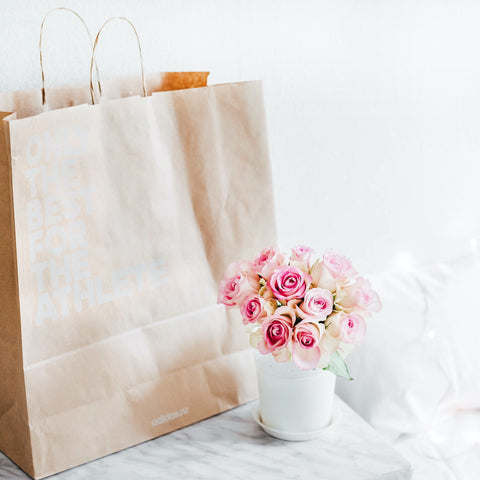 Flowers
Flowers are one of the most honored gifts for a traditional mother. Its effect is usually timeless and symbolic. Choosing your mom's favorite fragrance symbolizes compassion, love, and thoughtfulness. Flowers are considered the best gift for restoring a lost relationship between a parent and a child. More interestingly, most modern flowers can be customized to suit customers' demands, so you can mix two or more flowers in a single bouquet. Some classic flowers include; roses, carnations, lilies, daisies, orchids, and sunflowers. These flowers emanate positivity, warmth, beauty, purity, and motherhood.
Jewelry
You should focus on classic and trendy styles when gifting your mom jewelry. Also, consider if your mom would prefer delicate or statement jewelry. Nevertheless, make sure to choose meaningful jewelry without losing its fashion touch. Remember that gifts should be significant, as much as they are fancy. Thus, consider a charm bracelet or birthstone necklace. Another jewelry gift idea is to inscribe dates, names, initials, or memorable statements on sentimental pieces. Gemstones are also a good option, especially if your mom loves to wear them. Some popular choices are; rose gold, diamonds, silver, pearls, gold, and colored gemstones.
Chocolates
As little as chocolates seem, they require effort and thoughtful decisions before gifting your mom. For instance, you want to confirm if your mom has some dietary restrictions, such as vegan or gluten-free diets. You can then consider her favorite assortments to be included in the chocolate. Make sure to put the chocolate in a beautiful box tied with your mom's favorite-colored ribbon.
Personalized Gifts
Personalized gifts are one of the most thoughtful gifts out there. It's a great way to show your love and appreciation for your mother. It also implies you have been paying attention enough to her area of interest. For instance, you could get her customized sneakers if your mom loves jogging. Since it's Mother's Day, consider adding extravagant gifts while you customize her initials.
Unique Gifts for Moms
Getting unique gifts for moms makes them feel seen and understood. Meanwhile, creativity is the secret to getting a special gift for your mom. Go ahead with shopping while pouring your heart into whatever you can afford. Below are some unique gifts to consider.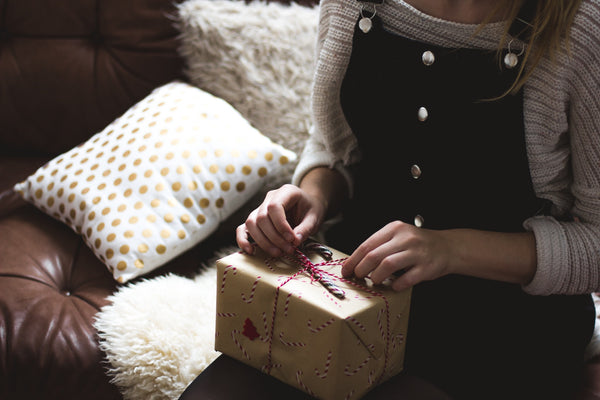 Cooking Classes
Paying for cooking classes is a unique idea your mom would really appreciate. Consider courses that will open her to new recipes and techniques if she loves cooking. This could be a fun and social way for your mom to make new friends. You must also prioritize classes that engage their students in extracurricular activities, such as vineyard or market tours. On the other hand, you may consider paying private chefs, provided it's your mom's preference.
DIY SPA Kit
Almost every woman cares about their appearance, regardless of age. A DIY spa kit will save your mother the stress of visiting a physical beauty store. However, ensure the spa kit includes instructions and essential tools such as homemade scrubs, face masks, or bath bombs. You should also consider scents your mom could love, such as lavender. Other critical things to include in the DIY spa kit include; bath salts, fluffy towels, and soft bathroom slippers.
Subscription Boxes
Subscription boxes are among the many gift ideas that allow you to incorporate your mom's interests and hobbies. Since there are subscription box varieties, you can be creative with your package. Common examples of subscription box contents are; beauty and wellness items, gardening tools, and cooking materials. The most important thing is gifting your mom a subscription box that can meet her needs. Also, consider your budget when choosing the subscription frequency, as they could be delivered monthly, quarterly, or yearly.
Electric Bikes
E-bikes are unique and thoughtful gifts that ease your mom's commute or travel. More interestingly, e bikes offer riders health and cost benefits, making them the best mode of transportation. Compared with traditional bicycles, electric bicycles are easier to accelerate and ride with less effort. The motor helps propel the rider forward and provides extra assistance on many uneven terrains. Below are other reasons why electric bikes are considered a great gift for your mom.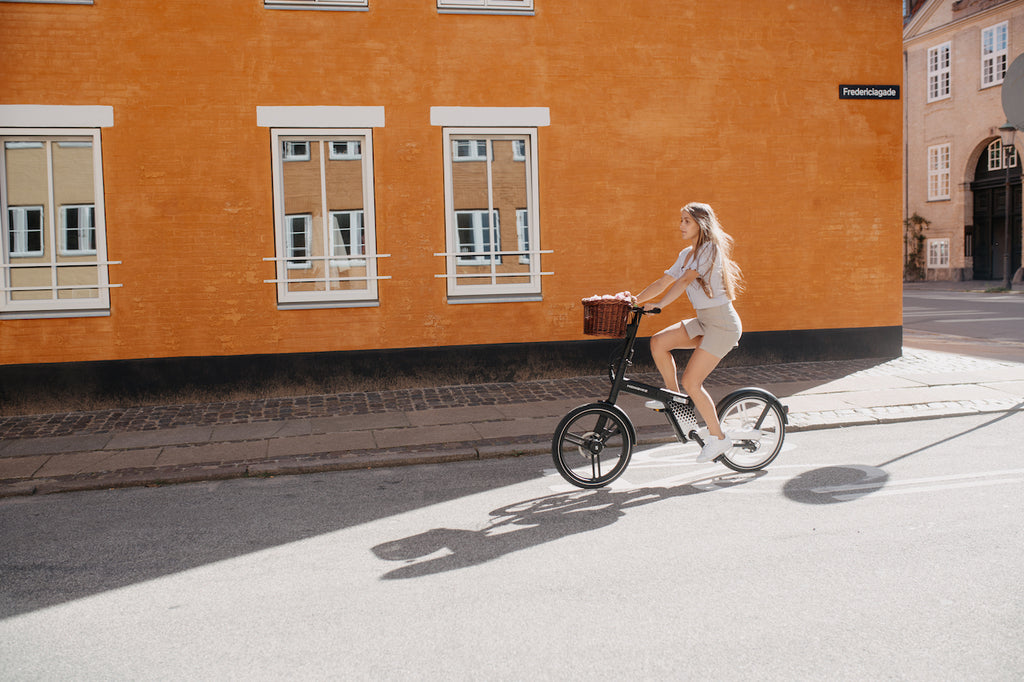 Are Electric Bikes a Good Choice for Mom?
Electric Bikes are Affordable Investments
Most electric bikes are not as expensive as vehicles and require minimal maintenance. Your mom wouldn't need to worry about high gas or fuel fee since e-bikes are powered by electricity. You must connect your batteries to a power source to start the bike motor. More interestingly, e-bike users are easy to maintain, especially chainless bikes like Honbike Uni4 and HF01. Unlike chain models, the chainless version does not require constant lubrication. As long as you remove dirt and debris from your chainless e-bike, it can last for a reasonable period.
E-bikes are Eco-friendly
Transportation is one of the most effective ways to solve the carbon crisis. Buying an electric bike for your mom will allow her to contribute to Earth's sustainability. Electric bikes emit no fumes, which is poisonous to both plants and animals in society. The carbon oxide emitted from vehicles exposes the human body to developing heart-related diseases. Thus, humanity is at less risk when many people adapt to the green mode of transportation.
E-bikes are Perfect for Moms Who Love to Exercise & Explore
Does your mom love body fitness and exercise? Buy her an electric bike for more effective results. Riding an e-bike strengthens the lower abdomen, hand, and leg muscles. It also provides adequate balance to the body, allowing for proper positioning. Older adults are encouraged to ride electric bikes to enhance their body stability.
Riding an e-bike will positively impact your mom's weight loss journey by allowing her to cover a longer distance than usual. Research revealed that riding an e-bike is an ideal strategy for weight loss, especially in combination with high-intensity training.
A portable-sized electric bike like Uni4 enhances commute flexibility, allowing your mom to explore new places as much as possible. Honbike Uni4 can also cover 100km on a single charge, making it the best choice for picnics or mini gatherings.
How to Choose the Right Electric Bikes for Moms
When shopping for the best electric bike for your mom, you should consider her lifestyle, preferences, and several other factors. These factors are further highlighted below.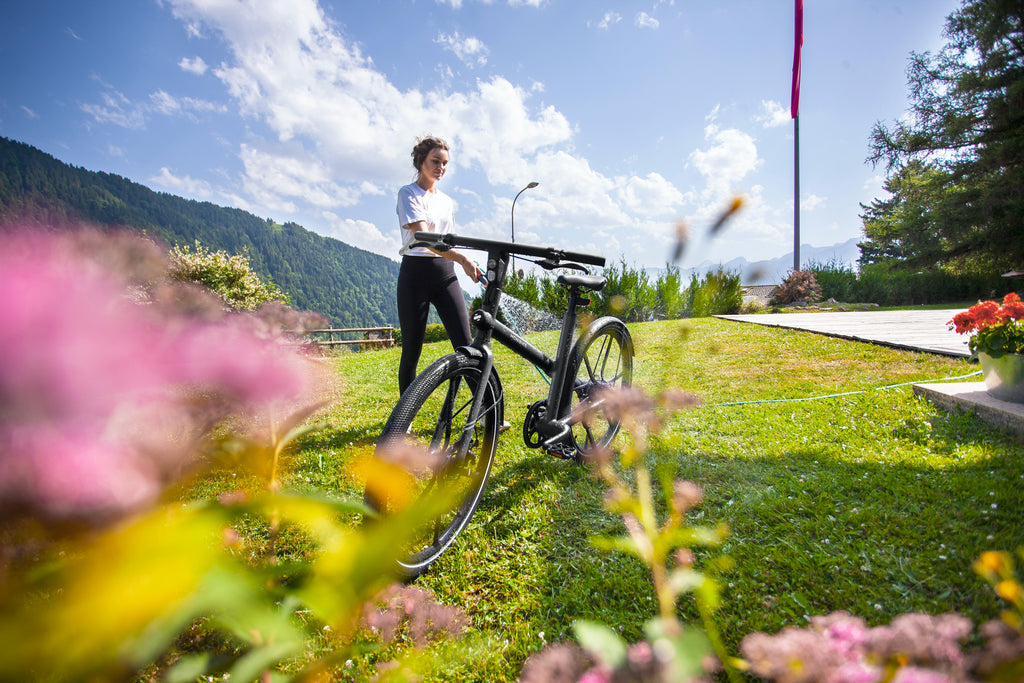 Consider Mom's Lifestyle and Preferences
Your mom's lifestyle and preferences should be prioritized when shopping for an electric bike. This will determine if an e-bike can meet her needs or not. For instance, consider the average daily distance covered by your mom. Your mom's commute terrain, such as uphill or flat terrain, is also a top consideration. The electric bike's weight capacity should also reflect your choice. Does your mum visit the grocery store a lot? Consider buying essential carriage accessories like rear racks and front baskets.
Aesthetics should be considered without compromising on the quality factor. What style and color of electric bike would your mom prefer? Getting a fancy and quality gift for your mom is one of the greatest expressions of love.
Factors to Look for When Buying an Electric Bike
Apart from your mom's needs and preferences, consider these other factors:
Comfort: You should consider purchasing an e-bike that will provide your mom with maximum ease. Thus, the seat and handlebars should be easy to grip, especially if your mom is a first-time e-bike user. You should also consider a step-thru or low frame e-bike, as it's more comfortable for moms wearing dresses and skirts.
Motor and battery: The motor and battery are essential components of an electric bike, so ensure they can provide your mom with the required performance. If the motor power and battery are weak, it affects riders riding speed and range capacity. Thus, riding uphill, you will need a very powerful motor.
Safety: Make sure electric bike manufacturers of any brand you choose to provide the necessary safety measures. Your mom would need reflectors and lights to see other road users. This will also prevent her from running into pedestrians. Also, consider getting a helmet for your mom to protect her head from several collision damages.
Price: Even though gifts are born out of good intentions, giving within your financial capacity is always best. However, bear in mind that high-priced electric bikes often offer premium features and performance. Nevertheless, you can get a quality e-bike at a relatively affordable price, which would be suitable for a regular commuter.
Conclusion
Whether your mom celebrates a special occasion, a gift comes in handy. She will most likely appreciate the love and genuine intention behind the gift. From sentimental gifts to practical items, there are so many ideas you can be creative with. Remember that your mom's lifestyle and preference should top your priority when shopping for gifts.
---
Related Product
Translation missing: zh-CN.products.general.from_text_html
---
Share Article