Share Article
7 Must-have Accessories for Your Electric Bike
For every rider, a few essential accessories will undoubtedly expand the comfort and convenience of an electric bike. Also, they are an important element in customizing your bike. No matter how fancy your e-bike is, you want to make it more unique and personal.

If this is what you think, keep reading this article. You'll find everything you need to know about ebike accessories and the model that's best for you.
An E-bike Helmet

Safety should be of utmost importance when getting e-bikes and their accessories. Hence, it would help if you had a helmet that protects your head whenever a collision happens. Meanwhile, some countries do not allow riders on the road without wearing a helmet. You may also consider a stylish helmet that will still serve its purpose. You will look great in it while also ensuring your safety.
Front Basket

Nothing separates the serious commuter from the casual weekend rider like having a basket. It gives you a place to put your personal items, making your ride easier, safer and more convenient. A front basket allows you to keep most-used items within reach when you're sitting on the e-bike. This will be a useful addition to an e-bike, no matter the size of the basket.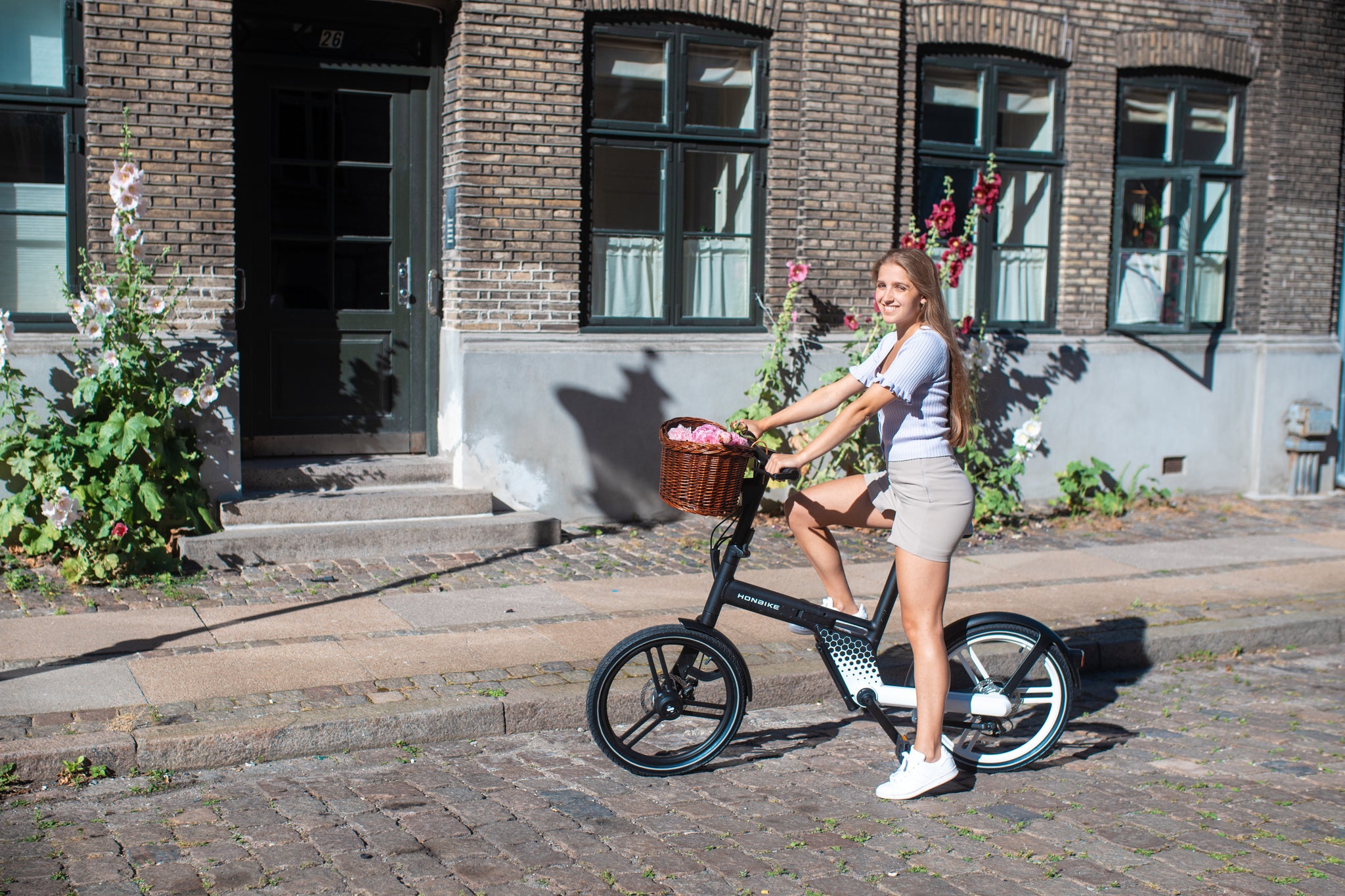 E-bike Rack
Do you need to carry with you some items while traveling? An e-bike rack is a masterpiece you need. It is soothing when riding with buddies, and no one worries about leaving essential items behind. It is also lightweight, and you can easily mount it on your e-bike. Interestingly, riders can add other accessories, such as bags and child carriers, to the e-bike rack. More so, you can transport large items while you commute from one place to another.
Bottle Holder
A similar accessory to the rack is the bottle holder. This is also essential for people who will be covering a long distance. It also helps to refuel energy when you are exhausted from riding. You can add your fruit juice to supply the required nutrients.
An Extra Battery 

If you are planning a trip and unsure if the location has a charging arena, it is best to take an extra battery with you. Doing so eases replacing a drained battery with a fully charged one. Although most e-bike batteries can cover a 40km range when fully charged, an extra battery will prevent you from unexpected circumstances. Hence, purchasing an e-bike with a lightweight battery is important as well, such as the Honbike HF01, its battery only weighs 2.78lbs. Therefore, carrying such a detachable and compact battery won't be too much of a burden on your ride.

Getting an extra battery will also help every rider to overcome range anxiety. Your mind will be more at ease since you have everything covered. It would help if you also considered buying your battery from an established brand. This allows you to find a replacement quickly. 

It would help if you also bought the electric bike battery package as it is waterproof, durable, and portable. Honbike is giving users the biggest discount on battery package, you can get a battery and a bag for $300 now.
A Quality Lock

E-bikes are portable, it is easy to cart away, especially in an environment with low security.  Many companies including Honbike have introduced electric bike APP, you can identify the location of your electric bike when stolen. But for the vast majority of bike owners, equipping a quality lock is also an option that cannot be ignored. Electric bikes are not a cheap investment, and as they become a popular form of transportation, thefts are on the rise.
A Saddle

Usually, bike seat largely determines how comfortable your ride is. If you want to feel more personal with your e-bike, you are able to change a new saddle that you prefer. Your body bone and sit posture should determine the best saddle for you. The saddle should also be wide enough to support your weight but not interfere with your pedaling. Hence, you need to figure out the best saddle width for you. You can also adjust your e-bike saddle to your preferred position. The trick is targeted toward the angle, height, and fore.
Conclusion

While buying an electric bike, remember to check the ebike accessories as well. These items will enhance your riding experience and make your bike more unique and easy to use, therefore, do not hold back from investing in it.
---
Related Product
Translation missing: zh-CN.products.general.from_text_html
---
Share Article