Share Article
What is The Best Outfit for E-bike Ride?
The outfit is integral to cycling because it can affect your comfort level. It would be best if you had a cloth that allows you to move freely, without restricting your movement. Meanwhile, factors such as weather conditions may also influence the right choice of outfit. Pay attention to the current situation while shopping for the best outfit. Also, it is almost impossible to state the best outfit for an e-bike ride, as the comfort requirement varies with individuals. In this article, you will also discover other factors to consider while shopping for the best outfit for you.
Choosing the Right Cloth for Riding an Electric Bike
Clothes are essential while riding on an electric bike, regardless of the weather condition. Even if it's during summer, you still need to wear some clothes. However, your choice of cloth may differ from what you would have worn during winter.
Foremost, look for clothing made from synthetic materials designed to wick sweat away from your skin and keep you cool. This is especially important if you'll be riding in warm weather. Choosing comfortable clothing that won't irritate your skin is also essential. Avoid clothes that are too tight or restrictive. Most materials in this category are made from moisture-wicking fabrics that will help keep you cool and dry.
Choose clothing that can withstand the wear and tear of riding a bike. Such materials are usually resistant to rips, tears, and stains. You may also wear bright, reflective clothing to make yourself more visible to other road users. Some common clothing choices include:
A helmet for safety purposes during a road accident.
Loose-fitting, breathable shorts or pants
A moisture-wicking T-shirt or cycling jersey
A lightweight, breathable jacket or windbreak.
Choosing the Right Shoe for Riding an Electric Bike
Your shoes are also a part of your outfit, which can determine the level of balance your leg receives while riding. Thus, look for shoes with good arch support and a stiff sole, as these will provide the most support and comfort. Choosing shoes with a good grip is also a good idea, as you may encounter a slippery surface. Not only clothes need to provide comfort while riding. Your shoe should also exhibit a high level of comfort because riding an electric bike can be somewhat physically demanding.
With the fast adoption of electric bike transportation, the fashion industry contributes to riding ease. Thus, some shoes are typically designed for cycling. They are made with stiff soles that provide good power transfer to the pedal. This shoe can help you get the most out of your electric bike's motor. Meanwhile, you should safely ride if you are operating the pedal-assist feature of any model, including the Honbike brand. The extra power provided will propel you forward and may cause you to lose your balance if riding at high speed. In this case, your shoe is not to blame, but your careless riding mechanism.
What to Wear for Different Weather
If riding in wet or muddy conditions, consider shoes with water-resistant or waterproof features. Shoes with insulated liners can help keep your feet warm in cold weather. Your pedaling style will also influence the best shoe for riding during winter. If you're a casual rider who doesn't put much pressure on the pedals, you may get away with wearing regular athletic shoes. However, if you're a more serious rider who puts much power into your pedaling, you should invest in cycling-specific shoes.
Wear layers to adjust your clothing to stay comfortable depending on the weather. This can be especially helpful when riding in cold weather, as you can remove layers if you get too warm. However, you want to be careful of how you combine layered clothes. Choose the suitable material for the inner, middle, and outer layers.
Choose a moisture-wicking material, such as synthetic fibers or merino wool as the inner layer. This will keep you dry and comfortable during the rainy season. The middle layer should provide insulation to keep you warm. Thus, fleece or a lightweight down jacket are good options. Lastly, the outer layer should be breathable, so you don't get too hot. In this case, a wind and water-resistance jacket or shell is the most appropriate. You should also remember the extremities, such as warm gloves, hat, or headband. These will provide extra warmth to your body.
Protecting Your Skin While Riding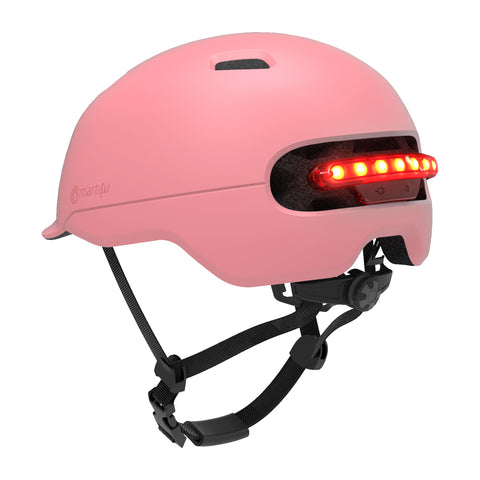 If you are riding during summer, and the sunlight is harsh, you must protect the exposed part of your skin from harmful ultraviolet rays. You can apply sunscreen to the body parts or wear a hat to prevent sunlight from directly hitting your face. You may apply broad-spectrum sunscreen with an SPF of at least 30 before you head out on your electric bike. Reapply every two hours or immediately after sweating.
Wearing sunglass can also prevent the sun's harmful UV rays from damaging your eyesight. It will also help to reduce glare. However, make sure the sunglasses can block at least 99% of ultraviolet rays. It would be best if you also took along with your water or fruit juice. This is to keep your skin healthy and prevent dryness and sunburn.
How to Shop for Affordable Outfits for Riding an Electric Bike
While shopping for an electric bike, you need to consider affordability. Access to affordable wear allows you to increase your choice and buy as many gears as possible. However, the functionality should not be compromised for affordability. Consider clothes with pockets or loops for carrying essential items, such as keys, a phone, or water bottles. Below are several ways you can buy affordable cycling outfits.
You can get various discount stores online selling affordable electric bikes. You may find that brands offering discount electric bikes also have affordable gear. Brands such as Honbike sometimes provide a discount for purchasing the HF01 model and sells smart helmet at a relatively affordable price of $69.00. However, you need to constantly check the websites of these discounts available before you place an order. You should also avoid websites that give offers that give offers that seem too good to be true. They are mostly scams, and falling for such a trap will be a significant loss.
You may also reduce your shopping expenses by choosing practical and versatile pieces. Opt for clothing that can serve multiple purposes, such as a waterproof jacket worn while riding in inclement weather and running errands. This can help you get more value for your money.
Conclusion
It is important to bear in mind that the most suitable shoes and cloth for riding an e-bike are also based on personal preferences. Make sure your safety is not threatened, regardless of how much you want to explore your creativity. Personal styling may also be necessary if you are riding to special occasions. However, it will be of little or no significance if you do not find comfort or protection in your choice of cloth and shoes.
---
Related Product
Translation missing: zh-CN.products.general.from_text_html
---
Share Article