Share Article
8 Features of Honbike Uni4 You Should Know
If you haven't been enjoying the benefits of an electric bike, you are most likely riding a low-quality product. To fully maximize an electric bike's physical, environmental, and mental benefits, you need to own a Honbike Uni4. As a modern city electric bike, Uni4 is equipped with modern features that meet the needs of several customers. It is perfect for minimalists who love sleek designs, such as rounded handlebars. As you read further, you will discover other possible changes with owning a Honbike Uni4.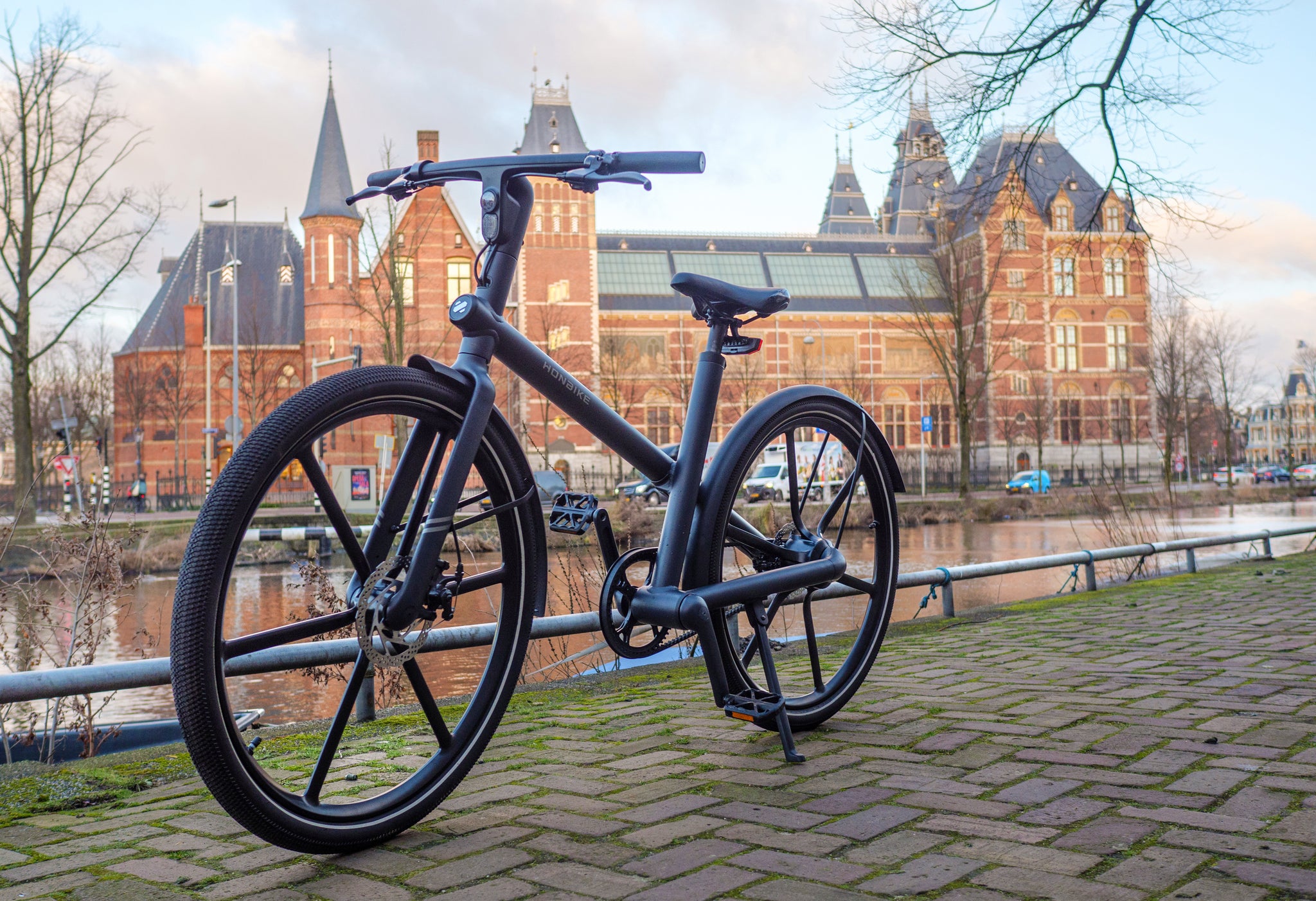 Superb Belt Drive System
The Honbike Uni4 model is designed with a Gates Carbon belt drive, allowing long rides without frequent maintenance. Maintenance frequency is one of the changes you will experience in your ride, which is not common among chain-drive electric bikes. 
Besides its enhanced cleanliness, the Gates Carbon belt drive also makes less noise. They cause less friction while riding, and riders will experience no interruption. Additionally, the Gates Carbon Drive has a longer lifespan than a chain and is less prone to stretching or breaking. Thus, this drive system is a more reliable and durable option. You will enjoy a smooth and efficient ride as the Gates Carbon drive transfers power efficiently.
Die-Cast Tru Magnesium Wheels
A die-cast tru magnesium wheel offers users numerous benefits, unlike wheels of other materials. Foremost, magnesium is a highly durable metal that offers improved performance over traditional aluminum or steel wheels. They also offer better acceleration, handling, and braking performance, due to their lightweight.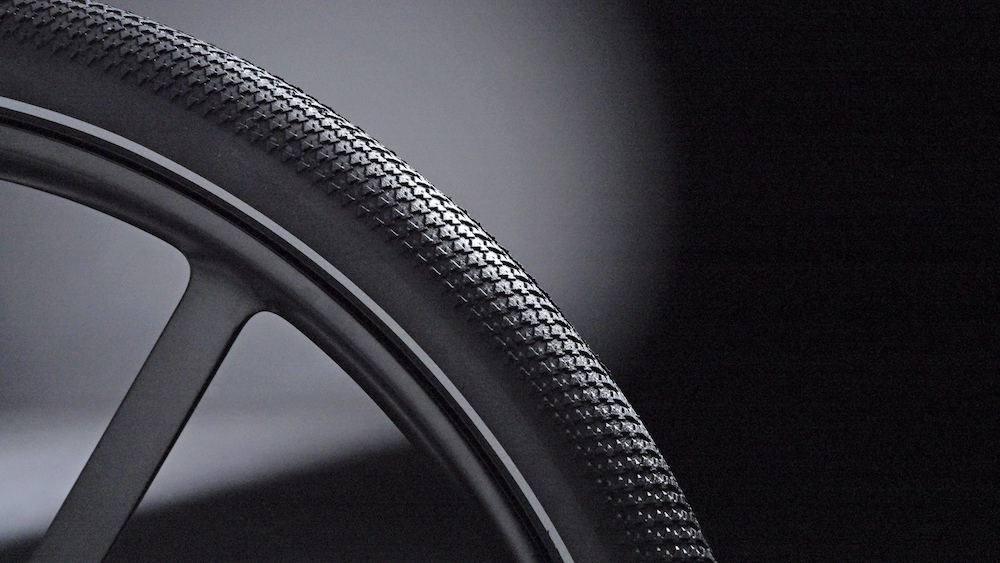 With magnesium's high resistance property, the wheel used in Honbike Uni4 makes the model ideal for riding under all weather conditions. Thus, it is the perfect choice for individuals who ride off-road and for commuting purposes. More interestingly, a magnesium wheel is aesthetically pleasing, standing the Honbike Uni4 design out in the bike market system.
An Improved Motor Type
Honbike Uni4 is built with a high-ratio rear hub model. The hub drive motor has better balance and stability than the mid-drive motor. This is because the weight is evenly distributed between the front and rear wheels. Thus, you can ride through rough terrains without worrying about tripping off or falling.
Riding an electric bike with a rear hub motor provides direct power to the rear wheel. This makes it provides an efficient power transfer and a smooth ride. If you often travel, this is also the best type of motor for you. Hub motors are small and can be easily installed and removed. Thus, you can easily include it in your conversion kit.
A Rack for Easy Carriage
As mentioned earlier, you can include a rear hub motor in your conversion kit. However, you may wonder how to carry your conversion kit on a journey. The best and most effective solution is the rack accessory. When you purchase a Honbike Uni4, you can install a rack at the back of the electric bike. A rack also makes it easy for individuals who often use their electric bikes to commute. It allows you to quickly go on tours and shopping as you convey your groceries and gears effortlessly.
Installing a rack on your electric bike also helps to evenly distribute the weight of any load you carry. Thus, it enhances stability and handling. You wouldn't need to struggle too much with maneuvering your electric bike. Apart from instability, carrying a backpack can be uncomfortable and cause back pain. A rack will help you carry the load instead while reducing fatigue. This also increases safety and reduces the risk of being involved in an accident.
Long Range Battery Capacity
Uni4 uses a lithium-ion battery that has a higher capacity and can cover a longer distance, with the max range of 100km on a single charge. Thus, it is considered the best bike for individuals who want to cover more range while commuting. However, factors such as speed may influence how far your electric bike can go before the battery drains out.
You also enjoy your electric bike's flexibility due to the lightweight lithium-ion battery. This is the typical battery type you will find in foldable electric bikes. This is why you can commute with a dual mode of transportation. A lithium-ion battery also charges within a few hours (usually between 3 and 5 hours). More importantly, these batteries do not require toxic substances, such as cadmium and lead, for production. You will contribute significantly to environmental sustainability when using electric bikes with lithium-ion batteries.
Effective Aluminum Frame Design
The frame design in Honbike Uni4 is the aluminum 7,000 series, which is more effective than the traditional 6,000 series. The aluminum 7,000 series is also sturdier and has more minimalist value than other frame materials, such as carbon, steel, platinum, and wood. This frame type is lightweight, reducing the Honbike Uni4 electric bike's overall weight and improving its speed, energy efficiency, and handling.
You will experience a significant change in terms of strength and durability when you start riding a Honbike Uni4. Thus, it can withstand a rigorous ride or usage. However, you still need to carefully maintain the electric bike to avoid damaging any of its components. Due to its high strength capacity, the aluminum 7,000 series takes a long time before cracking or breaking. This also results from its high corrosion resistance. Honbike Uni4 manufacturers also chose aluminum material due to its versatility. It can be molded into various frame designs, making it aesthetically pleasing and highly functional.
Despite the significant benefits of the aluminum 7,000 frame series, it is affordable. It is inexpensive, as compared to carbon fiber. This also influences the operating cost of the electric bike. This is why modern e-bikes that use the aluminum 7,000 series are usually affordable, which provides more access to a wide range of consumers.
A Modern Handlebar Display
A modern handlebar display has LCD, which helps riders to monitor their activities. You can monitor your speed level, battery gauge, and covered range. Fortunately, the LCDs are user-friendly and easy to read. You can adjust the lighting condition and customize the LCD to display the most critical information. More interestingly, you do not need to worry about draining your electric bike battery with this LCD. It consumes less energy, and you will still cover the required distance.
The LCD adds to the Honbike Uni4's beauty, giving off some aesthetic value. This creates a more cohesive and attractive design for many consumers, especially minimalists. It is the ideal electric bike model for millennials, GenZ, and older generations.
Advanced Technology Implementation
The Honbike Uni4 has an application that allows you to connect your bike to your smartphone. You can activate your connection through built-in Bluetooth. This app helps you to activate the know specific information about your electric bike. You may also adjust your riding mode via the Honbike application. 
Conclusion
Additional changes you should expect while riding an electric bike pertain to your physical and mental health. With the improved features of Honbike Uni4, you can exercise more effortlessly while cycling. The improved stability also causes the mind to be peaceful while riding. Thus, do not hesitate to invest in electric bikes in good condition, as it may influence your mental stability.
---
Related Product
Translation missing: zh-CN.products.general.from_text_html
---
Share Article