Share Article
How to Find the Best Electric Bike for Women
It would help if you chose to enjoy the benefits of your electrically powered bicycle based on your needs. Meanwhile, research has shown that almost every woman would prefer a light-weighted or foldable electric bike. This is because they are much easier to carry and move around. Women also need electric bikes with long-lasting batteries, like the Honbike U4 with a 100km range capacity on a single charge. This helps them worry less about running out of battery as they commute to perform several daily activities. You must prioritize comfort and convenience when shopping for the best electric bike for a woman. Other factors you should consider are further discussed in this guide.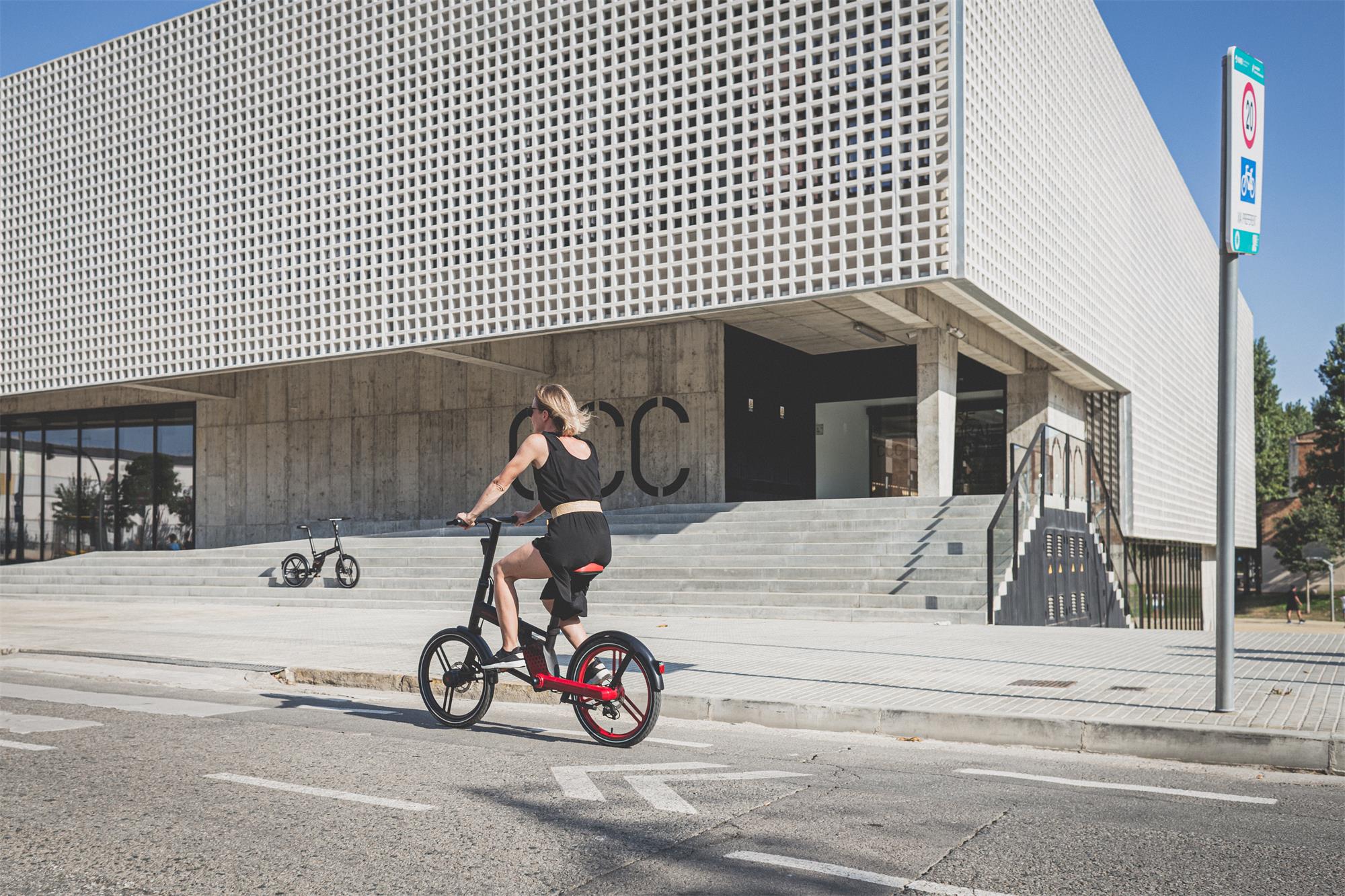 Considering the Weight of the Electric Bike
The main difference between electric and regular bikes is the added electric components. Motor and batteries are added to an e-bike, which is a pretty heavy component. If the weight of an e-bike does not suit the rider's body size, there would be a problem when maneuvering. It could even be more challenging when trying to park or apply a brake while riding. A petite woman must choose the most convenient bike.
In most cases, a bike weight of around 25kg is ideal for most women. For men and women, countries like the United States do not allow riders to ride an electric bike above 30 kilograms. Thus, your country's weight standard should also be considered when choosing an electric bike for women. However, you should also consider the specifications of your electric bike manufacturer. The recommended body weight or size is usually indicated in an electric bike manual or user's guide. If you use an Honbike brand, the recommended load or body weight for both HF01 and U4 is 120kg. Meanwhile, these electric bikes weigh about 20kg.
Choose a Sleek Frame Design
The frame design of an electric bike also influences its flexibility. The Honbike U4's 7,000 series aluminum contributed to its minimalist and sturdy design. With the rounded edges, the security level of a rider is heightened. Thus, you need to find out if an electric bike feature has the traditional 6,000 frame series or not. This is because the step-design frames from the 7,000 series are most suitable for women. Women can easily ride with a skirt with this frame design.
Choose Electric Bikes with Space for Extra Accessories
Women are known to always carry with them extra items, especially nursing mothers. One of the essential accessories you want to check in an electric bike is the water bottle mount. It helps the rider to replenish their energy with water or fruit juice whenever they feel exhausted or worn out. You can also include a rear rack in your electric bike to easily pack fruits on a journey or picnic. This makes commuting easier, primarily when catering to extra needs. However, it would help if you were careful not to overload your electric bike. In most cases, the recommended weight by your e-bike manufacturers includes the extra loads apart from the rider's weight.
Consider Electric Bikes that will Serve Fitness Purpose
As much as an electric bike can fulfill your commuting purpose, it also serves some fitness purposes. It would help if you had an electric bike with power-assist pedaling that would propel you forward at a fast speed. This activity coordinates the hand and leg muscles and improves blood circulation in the body. Thus, choose an e-bike with a handle that fits your hand perfectly. You may also consider an electric bike that allows you to pedal efficiently. Any slight discomfort could hinder the fitness benefit you could derive from an electric bike.
Boosting Women's Performance Level
Exercise is paramount to women's health, and physical activity helps boost the body's immune system and fight against diseases. According to the Physical Health England team, 42% of women have poor health due to a lack of physical activity. The rate of physical inactivity skyrocketed during the COVID—19 outbreak, and not every affected woman have recovered from it yet. Thus, a coping mechanism highly recommended by health experts is commuting with electric bikes. It is a form of passive physical activity and is cost-effective for people who cannot pay for a gym or professional fitness service. Also, with the high rate of obesity among women, keeping fit is more needed than ever. According to the National Center for Health Statistics, about 41.9% of U.S. women are obsessed. Meanwhile, if obesity is not addressed, it could lead to high blood pressure and cardiovascular-related illness.
A User-Friendly Electric Bicycle
An electric bike can be considered user-friendly when it can be easily maintained. Generally, electric bikes are cheaper to use compared to vehicles since they require no fossil fuel. However, riding with an e-bike could be maintenance intensive, especially with chain e-bikes. You need to choose a modern electric bike that will require no frequent grease application. The traditional form of electric bikes was often built with chain drives and would require lubrication to prevent friction. Apart from the increased operating cost, applying grease to your electric bike could be messy and time-consuming. The best alternative to the chain drive is the shaft drive and belt drive.
You can ride your Honbike U4 for 10,000km without needing lubrication or maintenance. Meanwhile, the electric bike was built with a Gates Carbon belt drive, which has quietness, smoothness, and durability. Although chain bikes may require intense maintenance, they are not as costly as vehicle operating costs. The gas fee for operating vehicles has skyrocketed, especially in Europe - the average price of petrol in Germany is €2.07. Meanwhile, you only need to charge your e-bike batteries, and even more advantageous when there is free access to the e-bike charging center.
Choose Electric Bikes with Flexible Battery Usage
Having an electric bike with a removable battery is better than non-removable batteries. A removable battery is much more flexible to charge. You can easily replace an exhausted battery with another fully charged battery. Thus, it is the perfect vacation option, especially when there is no access to charging areas. Women who love to hang out a lot with friends and families need the removable battery option. It eases their social life and experiences.
The Honbike batteries are removable and located at the center of the electric bike frame. Thus, HF01 customers with free extra battery access can easily replace the old one at the frame region. The essence is to boost the mileage or range capacity of the electric bike. The batteries are also light-weighted, so you can easily carry them around. Since women are likely to put extra fruits at their rear ranks, having a light-weighted battery should become a priority.
Choose Electric Bikes with Built-in/Integrated Technology
With the technology development ongoing in several factors, having smart operations in your e-bikes will ease the usage. For instance, the Honbine U4 with LCD makes it easy for women to track their speed. This is particularly useful for e-bike riders who are just learning to ride. Everything you need will be displayed at a glance, and you can also connect to the brand's App through your smartphone. Women who love to multi-task can get things done fast by simply swiping through the App simple user interface.
How Far Can your Electric Bike Go?
Lastly, the range is another crucial factor when choosing an electric bike for a woman. Many riders want to be able to cover between 30 to 50 miles on a single charge. If a woman is a caregiver in a home, she wants to visit the grocery store with any power hitch. The range is also critical for women who cycle, especially those who climb uphill. Your electric bike must be built with a strong motor to propel you to a far distance.
Conclusion
Some women may not want an electric bike designed explicitly for a particular gender. An increasing number of women are migrating to the electrically powered mode of commuting. Thus, several models and fancy designs are available in the market today and target the women's audience. You can choose the Honbike models with unisex designs, such as narrow and sleek handlebars. Your search will be less stressful when you look forward to brands that produce unisex and minimalist designs.
---
Related Product
---
Share Article