Share Article
Ride with Honbike, Cycling for a Better Life
Electric bicycles have become a popular choice for transportation due to their convenience, eco-friendly, and fun. As an international oriented e-bike company, Honbike has always been committed to creating products that make customers worry-free. Whether it is an integrated shape or a foldable design, throttle or pedal assist, shaft drive or belt drive, you can find them here. Honbike models come with several benefits, you will discover why you should fall in love with Honbike when you read the article further.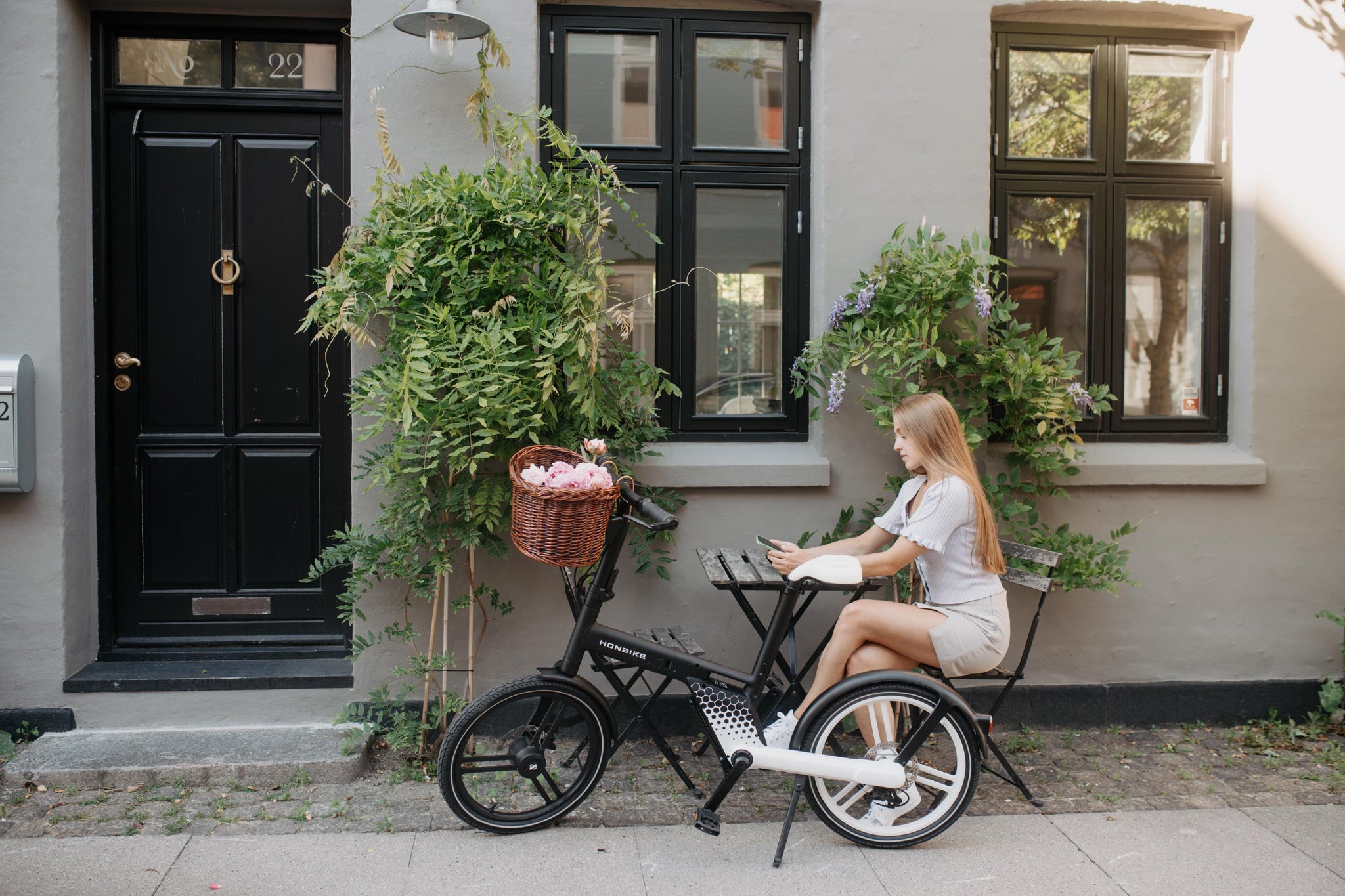 Fits into Every Urban Riding 
Are you riding for fun or hurrying to get items at a grocery store? E-bikes can fit any purpose. It is highly flexible, thus making life easier. You can split the journey using dual transport modes to cover a long distance. Since electric bikes are portable, they can easily fit into a vehicle while you cover the rest of your trip by riding.
Life just got easier, especially for city riders. Honbike products are built with chainless features that make it easy to move around. The chainless & folding HF01 has undergone a maintenance test under 31,069 miles. This contributes to easy usage while riding for both long and short distances. With its 15s folding time, you can hop it into your vehicle without stress. 
Exploring Your Community
If you have just moved into a new neighborhood, electric bikes are suitable for connecting with people. Not only do you make new friends, but you also explore the community and get familiar with the environment. There are certain things you would love to see that would have been restricted in a car. Riding is also a coping mechanism for people who find it hard to adapt after the lockdown.
They can improve their lifestyle by exposing their mind to the beautiful view of nature. This also affects their mental health and adjusts any form of emotional instability. You can significantly clear your head of any overwhelming feeling when your anxiety level is heightened. If you have a local business, it also makes it easier to reach your destination through shorter trips.
Easier Pedaling Mechanism
If you find it challenging to propel forward while riding, the pedal-assist function is there to help. You only need to exert little energy while the machine provides the extra force required. Hence, you will struggle less with commuting while you enjoy riding with your buddies. This will also influence your social life since transport troubles have been eradicated. You can plan picnic dates with friends or go on vacation with the family. However, it is expedient to understand the pedaling limit in your province before riding.
The Honbike HF01 is built with a hill-start assist technology. It could be dangerous while pedaling in hilly areas, so the technology helps to detect the danger ahead. Meanwhile, this feature is rare in low-quality electric bicycles. Wherein HF01 has a sensor that provides the torque needed to climb uphill. The installed assist mechanism in Honbike also allows riders to change their pedal level quickly.
Boosts Confidence Level
Riding an e-bike boosts one's confidence level, and you can feel it in every area of your life. This is particularly true when you control your ebike and can maneuver the direction at will. Interestingly, it reflects your career performance, as you naturally tend to showcase more of your talent and skills. It is also a good strategy for journalists and travelers to learn to face life challenges. You can overcome if particular territories have ever threatened you by riding through similar landmarks. Once you overcome your fears, you can apply the same principle to your career and social life.
Better Financial Decisions
Finances are a critical aspect of one's life, which transports decisions can influence. Commuting with vehicles daily could be expensive, significantly when fuel prices increase. Meanwhile, you can save more and live better by switching to electric bikes. You do not need to worry about huge fossil fuel prices, as you mainly need your batteries charged for movement. Moreover, living the city lifestyle could be expensive, making it more challenging to save for retirement season. You can help yourself by reducing your daily expenses.
E-bikes are also more affordable than most vehicles. They are not the cheap investments, while you can own one with more acceptable installment payments. The Honbike U4 may not be the cheapest in the market, but $1,699.00 is a reasonable offer. You can own an e-bike with part of your income and allocate the remaining amount for other expenses.
Better Time Management
Achieving a to-do list signifies a better or healthier lifestyle. If you are willing to improve your time management skill, you should consider commuting with an e-bike. You are less bothered about being stuck in traffic when riding an e-bike. You are also saved from chain trouble, especially while riding e-bikes with the Gates Carbon belt, such as Honbike products. Riders get to allocate the remaining of their daily hours for another task to improve productivity.
E-bikes are also faster than regular traditional bikes. This attribute also helps riders to beat time faster. Despite riding at a rapid speed, you can reach your destination without feeling sweaty because of the extra support from the motor. You are inputting less effort into the ride, making it much more convenient. Since e-bikes do not require frequent maintenance, it also saves time on repair needs.
Supports the Green Environment
Riding e-bikes does improve not only the rider's life but also that of society. It emits no harmful carbon substance, which usually emanates from vehicles. Since the ozone layer is highly depleting, using e-bikes is an individual's contribution to the green environment. The government and regulatory agencies encourage citizens to switch modes of transportation. This also applies to companies focusing on eco-friendly services, allowing their staff to commute to work with e-bikes.
Despite the increasing pressure from the government, workplace, and transport agencies, people only respond better based on improved features from the latest e-bikes. One of the advanced features is the elimination of noisy components. As a result, people are more aware of the need to support the green environment and are willing to join the electrically powered bike users.
The peace of mind derived from riding a noiseless e-bike is often underrated. Riding with a quiet bike is more pleasant while contributing to the environment's stability. More people are navigating towards brands implementing this feature, including the Honbike company. Both U4 and HF01 from Honbike do not have a suspension system. This system contains chains that cause noise and friction while riding. Instead of chains, the products have shaft-drive and belt-drive, which are effortlessly quiet. Thus, this is an added inspiration for more people to commute with e-bikes.
Conclusion
Riding e-bikes play a critical role in people's lives and can improve their overall well-being. It also exercises brain function, enhancing the rider's mental health. People who maximize the benefits of electric bikes live a quality life. The quality of life is even reflected in their lifespan. This is an opportunity that every commuter should maximize today.
---
Related Product
Translation missing: zh-CN.products.general.from_text_html
---
Share Article